Microsoft 365 vs Google Workspace
Google and Microsoft both offer an amazing suite of products to improve office collaboration and productivity. Which is best for your business, and how should you use them?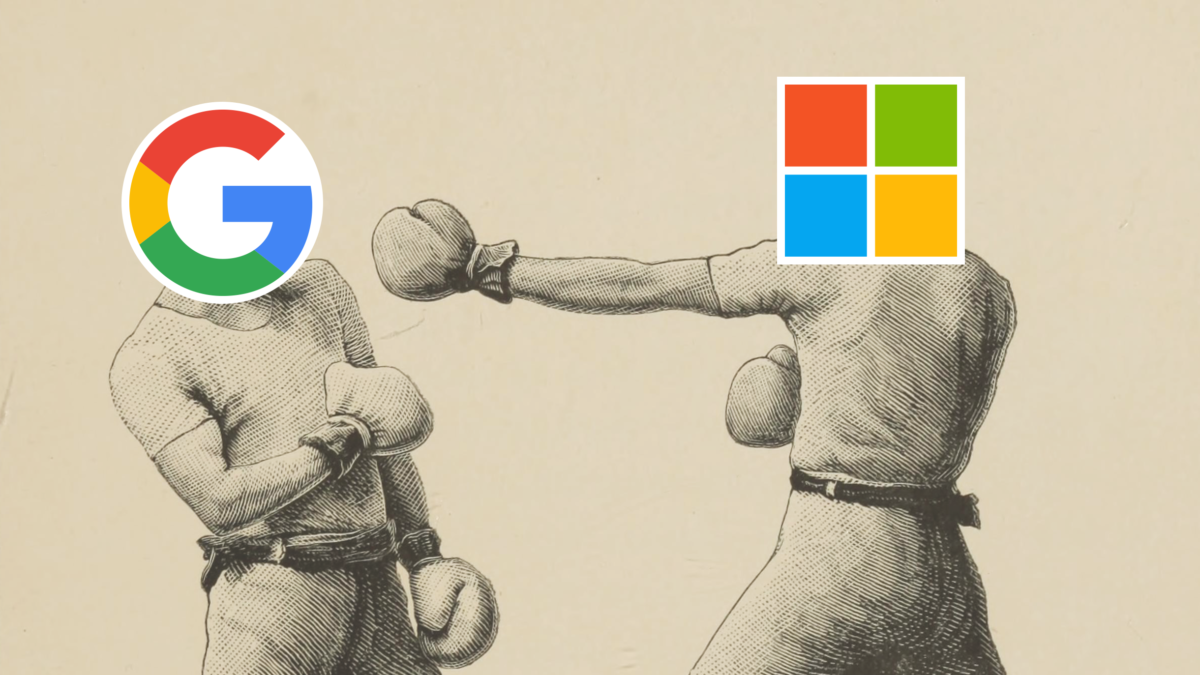 Which is better, Microsoft 365 or Google Workspace?
We get asked this question all the time. Both have been recently received new names. Google Workspace, formerly G Suite, offers "secure collaboration and productivity apps for businesses of all sizes", and includes Gmail, Drive, Meet and more. It is the favourite suite for personal use – likely because it's entry level products are easy to use, and free.
Microsoft 365, formerly Office 365, is "everything you loved in the Office app with a new look and name, plus added smart features to help you create, share, and collaborate, all in place." It includes Outlook, OneDrive, Excel, Powerpoint, Teams and more. Microsoft has been the standard in the workplace for years and they continue to expand their list of offerings that cover every aspect of business life.
Our recommendation
So which is better for a small to mid-sized business? According to Jeremy McMaster, the head of Dunham's IT services, "…it comes down to personal preference. The features are the same, the level of security is the same, the pricing is the same. We help our clients with both and we recommend both."
When family isn't family
There are, however, some do's and don'ts when it comes to using these powerful office suites.
Choose one and stick with it. Using both Microsoft and Google suites in your workplace can cause problems with communication and collaboration.
It's also not a good idea to let employees choose one or the other. These suites need to be properly and centrally managed if you want the best and safest employee experience.
Just because you treat the employees like family, it doesn't mean you can use the 'Family Plan' for your employees. Gone are the days when you can purchase one license and use it on every computer or use a 'personal license' in all your corporate offices.
The good news is that both Google and Microsoft have priced these tools competitively and reasonably. Organizations that make the most of them can achieve noticeable gains in productivity and employee satisfaction. Contact us if you think you're workplace is missing out; we'd be happy to help.