Video Conferencing Solutions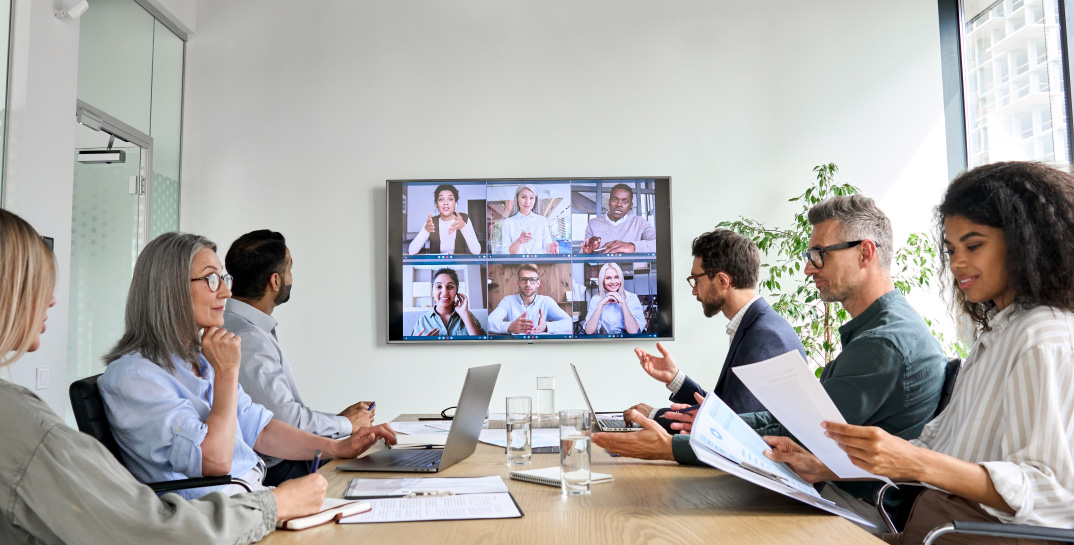 Bringing the internet into the boardroom is a move many companies are making or have already made. Experienced with the newest generation of video teleconferencing hardware and software, the Dunham Group is happy to consult, set up, and install the audio/video solution that is best for your company.
Whether teaching seminars over Zoom, discussing deadlines with a group of co-workers halfway across the world on Teams, or bringing your employees together over Google Meet, having a space to give information quickly and easily to a large audience face-to-face is a great competitive advantage.
Consulting Services
We find the best solution for your company by:
Completing an onsite assessment of the space
Discussing the requirements
Supplying the equipment that best suits your needs
Installation Services
We set up your conference room equipment by:
Setting up offsite first, to ensure proper working order
Creating necessary cloud accounts and software installations
Professionally installing all equipment in the conference room
Wiring services also available if required
There are myriads of video conferencing solutions available today, to suit your needs. Whether you need a small solution for 2-6 people, a mobile solution to move between meetings spaces or you are looking to invite over 100 people from outside the office to your presentation, the Dunham Group is prepared to help you create the video teleconferencing room that is best for your business.
---
We are compliant with various policies including the The Health Insurance Portability and Accountability Act (HIPAA) and the Payment Card Industry Data Security Standard defined by the PCI SSC. To read more about how we ensure that our clients are protected, please refer to our Compliance Policy Page.