Why are governments banning TikTok and should we be concerned?
TikTok has been banned on government devices in Canada, which allows us to ask this crucial question: Should we been concerned about our data privacy and the Chinese-backed app or does the government have it wrong?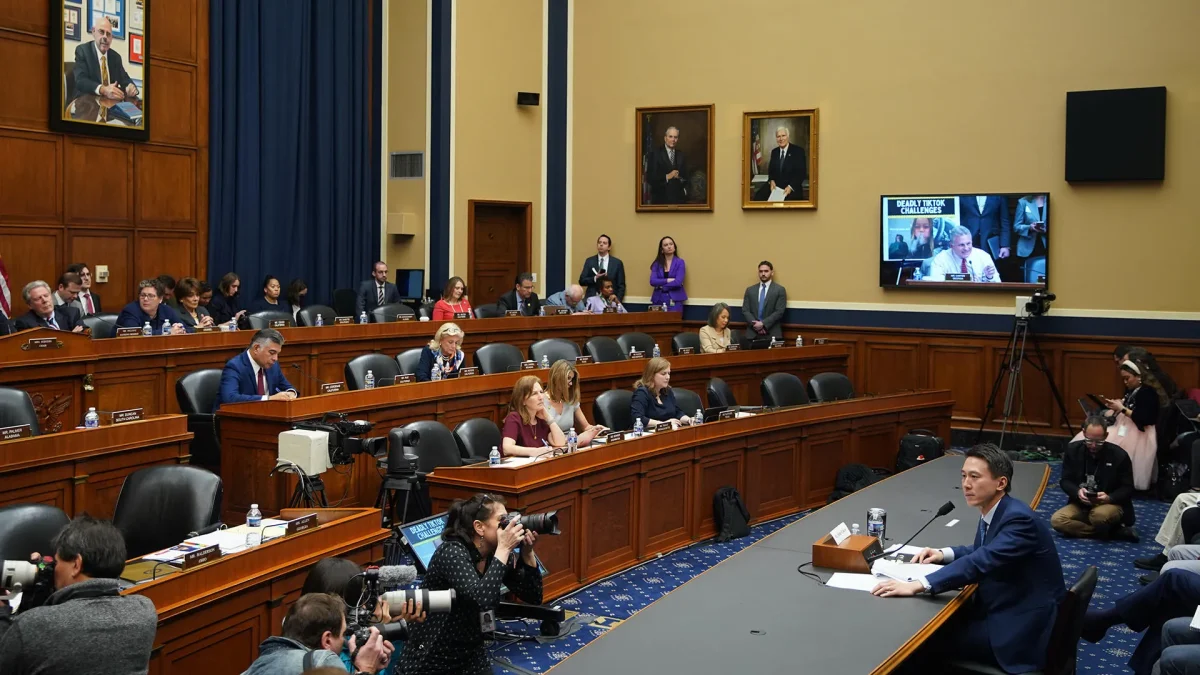 As an employee of The Dunham Group, data privacy is always on our minds. This year has already seen Canada ban TikTok on government devices, which allows us to ask this crucial question: does the government have it wrong or do we need to be concerned about this Chinese-backed app?
Background on TikTok CEO Shou Zi Chew
Appointed as the new CEO of TikTok in 2021.
Born in 1983 in Singapore and completed mandatory military service as a teenager.
Attended college at University College London and started his career as an investment banker at Goldman Sachs.
In 2008 he enrolled in Harvard business where he partook in summer internships with a growing startup: Facebook.
The next decade found him working in Hong Kong and Beijing at a venture capital firm and a consumer electronics manufacturer.[7]
Considering the business experience and the global footprint of this CEO, he was a prime candidate to smooth over relationships with western lawmakers.
TikTok Data Collection
Location: According to TikTok's privacy policy: "TikTok collects your approximate location information based on your device or network information, such as SIM card and IP address." So, unlike Google and Facebook, which often have your exact location down to a few meters, TikTok by default will only know your location as far as a general region or your town. Arguably, off to a good start.[1]
Private messages: Should you trust TikTok as a secure messaging service? Probably not. TikTok, along other with tech companies Reddit and Facebook, have the permission to and ability to read your private messages. Not perfect, but run of the mill.[2]
Device information: TikTok collects information regarding the device you use to access the platform. This can include user agent, mobile carrier, network type, device IDs, your screen resolution and operating system[3]. None of this is new, we see it from Facebook as well.
Image and Audio Information: TikTok now has the ability to create faceprints and voiceprints of their users, "identifying the objects and scenery that appear, the existence and location within an image of face and body features and attributes, and the nature of the audio." This still isn't new, Instagram already uses object recognition for accessibility features and ad targeting purposes.[5]
If all these mega tech companies collect the same data, what is the concern then?
Geoffrey A. Fowler, a writer from The Washington Post, listened to five hours of testimony that the TikTok CEO, Shou Zi Chew, gave to members of the US Congress. In the article, TikTok and you: Should you delete the app now?, he finds that TikTok is no more guilty of data hoarding than the other big tech companies. So, why would Canada's government ban TikTok? He still has two concerns:
TikTok is giving your data to the Chinese government.
The Chinese government decides what you see on TikTok.
In the recent congressional hearing, Chew is pushing forward "Project Texas" as a proposal to move all U.S. data collection and source code onto U.S. soil and under supervision of the U.S. company Oracle. A valiant solution – but would the Chinese parent company still be able to request data from overseas, effectively making this move moot? Only time will tell.
Consumer Policies
If you'd like to know more about tech company policies feel free to visit the Terms of Service; Didn't Read website, which provides a short list of the most important policies that consumers should be aware of.
References